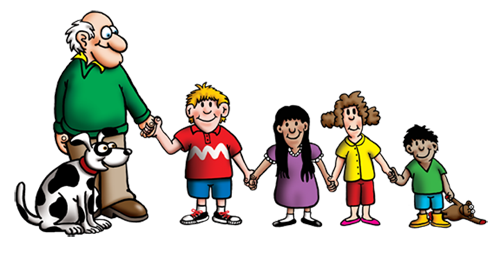 We Nailed It, exceeded $100,000
to support the RMD Care Mobile of SWFL!

Ronald McDonald Care Mobile sponsored by Grampy's Charities. A mobile medical unit serving children with limited access to dental and medical services.

Adaptive tricycles presented to special needs children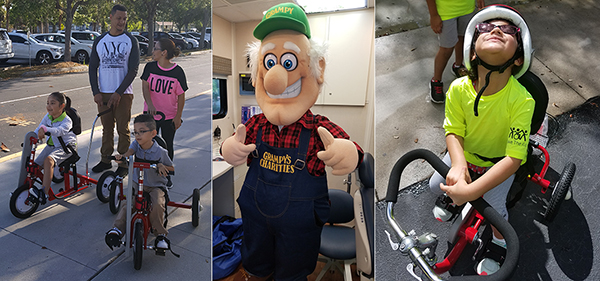 Thanks to support from Grampy's Charities and Sanibel Captiva Community Bank, Robbie's Riders presented five adaptive tricycles, worth nearly $6,000, to Naples children through its Freedom Program at the bank's McGregor branch in Fort Myers.

"With special adaptive tricycles, these children get to experience a sense of independence and social freedom," said Jack Johannemann, director of Robbie's Riders. "We are so happy to be able to bring smiles to these children's faces with the pure joy of riding a tricycle, something many of them have never done before." Read more...
Our Mission
The mission of Grampy's Charities is to raise funds and support for children's organizations. It is our hope that by partnering with comfort and research based charities we will be able to make a difference in the lives of kids who need us most.
Who We Are
We are a 100% volunteer organization with no paid staff. For a quarter century we've donated more than three million dollars to children's charities like Muscular Dystrophy, Make-A-Wish, and Ronald McDonald House, but also to causes like Multiple Sclerosis and Crohns & Colitis Foundation of America.
Save
Save
Save